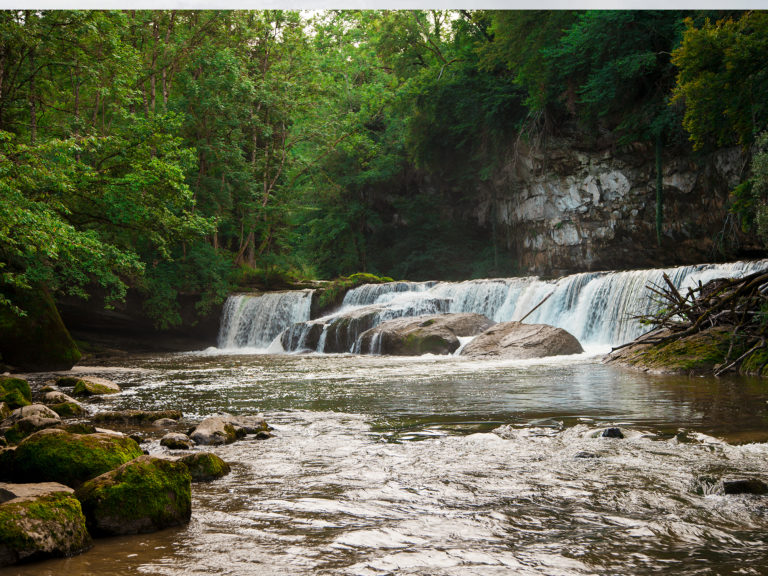 Welcome to our Digital Sustainability Report 2022
Sustainable products and services
BCF favors long-term partnerships.
It provides services that bring added value to its clients and to the economy. The Bank ensures long-term customer satisfaction by offering personalized and individualized service, transparent and professional advice, and understandable products presented in clear language.
Through regular training and certification, BCF ensures that the level of competence of its financial advisors remains high. It ensures that there are no conflicts of interest in its advisory services by offering its employees reasonable financial incentives.
BCF adapts its practices year after year to make its products and services more sustainable. For example, in 2022, it has decided to review its gold sales policy and to offer its clients only Fairtrade or traceable gold.
Responsible sales practices
BCF offers reliable services of impeccable quality at reasonable prices. It places great importance on a clear and professional advisory process. Clients are informed in detail of any risks.
BCF has a measured salary policy (see p. 27 of the Sustainability Report) to ensure that advisors are not given false incentives. For example, variable compensation is not limited to product sales (quantitative criteria), but also takes into account qualitative criteria, such as behavior and business success.
BCF has monitoring tools for business relationships, transactions and the application of economic sanctions.
It also makes its staff aware of the fight against money laundering and the financing of terrorism. The staff is asked to take note of the relevant documents and to confirm this with a signed declaration. Internal and external training is provided, and some employees are given knowledge tests.
BCF does not establish business relationships with persons domiciled abroad who have no connection with the bank's economic area.
Reliable, committed, competent and customer-oriented: this is how BCF employees should be perceived by their clients. The bank attaches great importance to service and proximity. BCF's strategic objectives indicate what customers should expect from their bank.
BCF regularly measures customer satisfaction by conducting market research. The quality of services is also verified through mystery shopping. In this context, test customers visit the bank's counters or make requests by telephone or e-mail. BCF also has a complaints system to collect and manage customer feedback.
These tools are invaluable for taking a critical look at services and processes with the aim of continuously improving them. In addition, staff have an idea box, managed by a group of employees between the ages of 20 and 35, the BCF Youth Council, which allows them to submit proposals for improving customer relations. This Youth Council was presented in a video clip on the social network Instagram during the year 2022.
Quality management is a priority for BCF: it is subject to regular controls and is continuously improved. All analyses conducted confirm the effectiveness of the management systems and the high quality of their implementation within BCF.
As a financial services provider, BCF can exert some influence to ensure that the assets entrusted to it are used wisely and thus avoid possible negative repercussions on sustainable development. BCF assumes this role, advocates responsible financial investment management, and continually develops the criteria applied in this area and makes them transparent.
In this context, investment is no longer analyzed solely from the perspective of return, but also from the point of view of its environmental and social impact. BCF is committed to making the global financial system more sustainable.
Thanks to a partnership with MSCI, BCF is able to provide its clients with a report on the sustainability of an investment portfolio. In addition, MSCI also assigns a sustainability rating to all the funds in the BCF/FKB range.
BCF funds generally achieved good ratings as of December 31, 2022: on a scale ranging from AAA (best rating) to CCC (worst rating), the "BCF / FKB (CH) Active Balanced" and "BCF / FKB (CH) Active Yield" funds each received a rating of AA, while the "BCF / FKB (CH) Equity Switzerland" fund even achieved the best rating (AAA).
As a member of the Swiss Bankers Association (SBA), BCF is committed to implementing the Guidelines for Financial Services Providers on the Integration of ESG Preferences and Risks in Investment Advice and Asset Management after the end of the current transitional period. These guidelines were published by the SBA in June 2022 with the aim of strengthening the position of the Swiss financial center in sustainable finance and make an important contribution to the transition to a sustainable economy.
The application of these guidelines ensures a uniform minimum standard for the integration of ESG preferences and risks in investment advice and asset management. The guidelines are intended in particular to prevent greenwashing in the context of investment advisory and asset management services provided to clients.
BCF has developed a presentation for clients to inform them about ESG investments. It offers clients the opportunity to invest in investment funds that take ESG criteria into account. When clients choose this option, investments are made in investment funds selected for their expertise in sustainable investing and the quality of their approach to ESG investments.
In the absence of a standardized definition of the ESG criteria that an investment fund must meet in order to qualify as sustainable, the various approaches can be grouped according to three principles.
The investment is no longer analyzed solely from the perspective of return, but also from the point of view of its environmental and social impact.
The investment fund excludes from its investment universe companies whose turnover is generated to a significant extent in controversial sectors (arms, tobacco, alcohol, gambling, pornography, GMOs, coal production) or whose actions are questionable (non-compliance with human rights or the United Nations Global Compact, various controversies).
ESG criteria are explicitly taken into account in the investment fund's investment process in addition to the financial aspects. This allows the managers to include specific sustainability elements in the selection of securities and thus to favor companies that respect ESG criteria.
The investment fund invests in companies that have a measurable positive impact on society and/or the environment. Investment funds following this approach are generally specialized in certain specific themes that contribute positively to sustainable development.
Wherever possible, BCF favors Impact Investing investment funds, which it believes represent the most consistent approach to sustainable investing. Indeed, through their investments, these funds contribute to the development of solutions to issues such as mitigating the impacts of climate change, developing renewable energies, reducing the carbon footprint of companies, seeking energy efficiency, improving access to education and health care, or fighting pollution and malnutrition.
Careful selection ensures that sustainable investments target companies that meet strict ethical criteria and whose activities are based on economic efficiency, environmental compatibility, social responsibility and robust governance.
BCF is increasing its expertise and commitment to responsible investment year after year. The bank's clients have access to a wide range of sustainable investments. Since 2020, those who entrust the bank with an asset management mandate can choose a "sustainable" variant for each of the investment strategies. The inflow of new capital into these different strategies demonstrates our clients' interest in responsible investments.
Raising awareness among employees
BCF makes all its employees, including its financial advisors, aware of ethical criteria, client financial protection and sustainable development. Some of the staff participated in the activities of the ESG working group during the year under review, contributing, among other things, to the preparation of this report.
Investment products are classified according to their complexity. Only advisors who are certified in the relevant investment category may sell them. BCF publishes its flat-rate fees for all its asset management and wealth management mandates in a transparent manner.
Loans: social and environmental criteria
Through its lending policy, BCF contributes significantly to the prosperity of its economic area and to a stable supply chain. Credit operations play an important role in BCF's business model. Geographically, they are mainly focused on the canton of Fribourg and its neighboring regions.
The bank focuses its activities on private individuals, small and medium-sized enterprises (SMEs) and public corporations. At BCF, the granting of credit goes hand in hand with integrity and respect for ethical principles and, as far as possible, BCF takes sustainable development criteria into consideration.
In 2021, BCF launched two new mortgage products, the Eco Mortgage and the Eco Renovation Mortgage, which are designed for homeowners who meet certain energy standards when purchasing or building a property, as well as when renovating or expanding a residential, rental, commercial, craft or industrial building. In addition to personalized advice from the very first contact with BCF, clients benefit from a discount on the medium and long-term fixed rate. The conditions for granting the loan are as follows:
« Hypothèque Éco » product
0.5% discount on the fixed interest rates of 5 to 10 years, 15 years and 20 years on max. CHF 500'000.00 for residential properties and on max. CHF 1'000'000.00 for rental, commercial, craft or industrial buildings.
New construction / Consolidation of a construction credit: Minergie, Minergie P or A certificate; CECB global A certificate; SNBS label.
Purchase of an existing building: Minergie, Minergie P or A certificate; CECB global A, B or C certificate; SNBS label.
« Hypothèque Éco Rénovation » product
0.5% discount on the fixed interest rate for 5 to 10 years on max. CHF 250'000.00 for residential properties and on max. CHF 500,000 for rental, commercial, craft or industrial buildings.
Renovation: Minergie, Minergie P or A certificate; CECB global A, B or C certificate; SNBS label; renovation provided for in the Confederation and cantonal building program; approval of the file by the Centre of Competence in Building Renovation (CCRB).
As of 2023, BCF, as a member of the Swiss Bankers Association (SBA), will also apply the "Guidelines for Mortgage Providers on Improving the Energy Efficiency of Buildings" published by the SBA in 2022. The objective of these guidelines is to help clients preserve the long-term value of their building by improving its energy efficiency.
BCF will inform clients about the building renovation subsidies to which they may be entitled and, for specific advice, they will refer them to independent specialist services. They will also ensure that their client advisors receive regular ongoing training on the long-term preservation of property value and on the energy efficiency of buildings.
In 2022, BCF has been involved in public information by collaborating with the Centre de Compétences en Rénovation des Bâtiments (CCRB) in the organisation of a conference and a café-conseil.
– BCF considers sustainable development to be an important component of its dialogue with clients;
– BCF integrates sustainable development aspects as much as possible in its analysis and investment decisions;
– BCF ensures that its financial investments are consistent with its approach to sustainable development;
– BCF trains its advisors and employees on sustainable products;
– BCF identifies the main ecological and social impacts of its portfolios and services and defines monitoring indicators, where relevant and possible;
– BCF is expanding its range of sustainable investments.