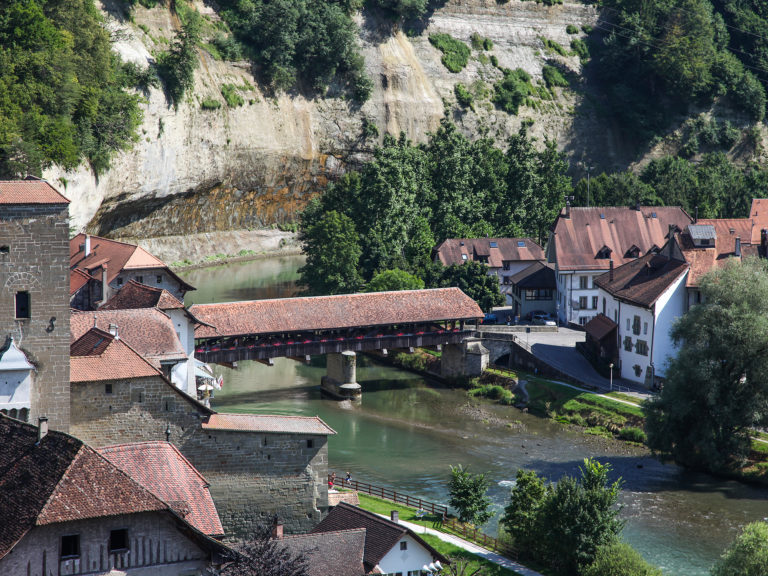 Welcome to our Digital Sustainability Report 2022
Social commitment
BCF is distinguished by its proximity to its clients and its regional roots. Its decision-making center is located in the canton of Fribourg. It contributes to the strengthening and development of the economy and society.
BCF supports local businesses, thus helping to preserve jobs and training places in the canton. It helps companies in the various phases of their development.
BCF's economic activity consists of generating a lasting positive effect for its various stakeholders. BCF finances municipalities, public companies, semi-private public institutions, social organisations and public utility organisations. Directly or indirectly, these loans are in the public interest and include a social component.
In 2022, BCF took part in the Union of Swiss Cantonal Banks' study on sustainable development, which noted that the general public found it difficult to make the connection between sustainable development and cantonal banks. It also pointed out that sustainable financial products were still not well known. The study recommended that the cantonal banks communicate with examples.
The bank's publications on social networks are in line with this recommendation. In 2022, BCF increased its presence on the social networks Instagram and LinkedIn, with, for example, publications about its use of green power or its new sustainable mortgages.
Every year, BCF supports sports and cultural projects and events throughout the canton. It is committed to those who make the region dynamic and make Fribourg shine, for all citizens. Every year, it sponsors numerous cultural, sporting and social projects and events that allow the people of Fribourg to experience moments of discovery and emotion. In this way, it actively participates in the well-being of the population.
In 2022, the bank contributed CHF 4 million to the development of culture, sport and education. The partnerships are aimed at long-term cooperation (in principle 3 years, renewable). The partner associations can count on a fixed contribution and can devote themselves to their activities with peace of mind. The bank has concluded more than 100 partnerships that strengthen its brand image and support its commercial strategy. These partnerships enable the bank to have a privileged contact with nearly a thousand clubs and companies affiliated with the various umbrella organisations.
BCF does not support individual athletes, motorized and extreme sports, violent sports or activities that have an unacceptable impact on the environment. It only supports projects and events whose benefits are intended to be used in the canton of Fribourg.
BCF has partnerships with the Fribourg Association of Young Musicians, the multiple Swiss champions of BCF Elfic Fribourg and the Fribourg Ski and Snowboard Association. It also supports the following events and associations: Chamber of Commerce and Industry of the canton of Fribourg, Contingent des Grenadiers fribourgeois, Équilibre-Nuithonie, Fédération fribourgeoise des chorales, Fédération fribourgeoise des sports équestres, Festival International de Films de Fribourg, Festival Murten Classics, Fribourg Natation, Fribourg Olympic Basket, Fri Up, Rencontres de folklore internationales, Société cantonale des musiques fribourgeoises, Team AFF-FFV, University of Fribourg and Volley Düdingen.
BCF is also heavily involved in supporting the canton's flagship ice-hockey club, HC Fribourg-Gottéron, which plays its home games in the BCF Arena.
In 2022, BCF debit card holders were able to benefit from favorable conditions with the following partners: Arena Cinémas Fribourg, les Bains de la Gruyère, Urbanspa, Papiliorama, Hostellerie am Schwarzsee, Transports publics fribourgeois (TPF), Unipop and Générations.
The Foundation of the Banque Cantonale de Fribourg, created to celebrate the 100th anniversary of the BCF in 1992, also participates in the support of the regional associative fabric. It has a capital of 2.25 million francs and promotes the implementation and development of cultural, artistic and scientific projects. Since its creation, it has invested more than one million francs in important projects that mark the life of the canton of Fribourg.
During the year 2022, the Foundation of BCF supported the Salon de l'entreprise in Bulle. On March 16 and 17, 2022, nearly 1,200 participants met at Espace Gruyère to discuss entrepreneurship and sustainable management, against a backdrop of health crises and economic uncertainties, but also of technological revolution and artificial intelligence. It also supported the Fribourg Cancer League for its 60th anniversary, the Swiss Alpine Rowing Trophy at the Schwarzsee and the mythical group Rään from Sensebezirk.
BCF is also actively involved in the "4 Pillars of the Fribourg Economy (4P)" with the Établissement cantonal d'assurance des bâtiments (ECAB), Groupe E and the Transports publics fribourgeois (TPF). The basic mission of 4P is to support large-scale projects with a sustainable vocation, in various fields (culture, health, social, sport, etc.).
Raising awareness of financial issues
BCF makes its economic publications and market commentaries available. In addition, the bank offers various useful tools on its e-banking platform to help clients better manage their finances by knowing the structure of their expenses and income. Other practical information is published in the product brochures. BCF is gradually developing and testing new services to inform interested parties about financial, social, ecological and technological issues and to promote dialogue.
Financial competence of young people
BCF offers several opportunities for young clients to open their first account. It also supports them in learning how to manage their finances, among other things through its participation in the Finance-Mission project. Together with other cantonal banks and two educational associations, BCF founded the "Finance-Mission" association, which aims to help young people learn how to manage their finances.
Responsible organisations are guided by ethical principles in their commitment. For example, they do not influence the educational offer, do not advertise products and do not seek to acquire customers.
The association proposes an offer aligned with the study plan and an interactive teaching tool for use in secondary I schools. The objective is to deepen basic financial skills – knowing the financial impact of projected investments, establishing a budget, planning income, prioritizing expenses and saving – and to offer young people the opportunity to compare their values in relation to money and consumption with those of other young people their age.
BCF is committed to those who make the region dynamic and make Fribourg shine.
BCF's economic commitment is varied. In addition to its main activities, which are providing assistance and advice to private, corporate and institutional clients, BCF is a major employer, as well as a significant client and taxpayer.
A winning formula for the canton
The canton of Fribourg benefits directly from BCF's success. In 2022, BCF paid out CHF 64.6 million to the Canton, municipalities and parishes in the form of taxes, compensation for the State guarantee (CHF 46 million) and interest on endowment capital (CHF 11 million). In addition, the majority of employees are subject to taxation in the canton of Fribourg, which represents a contribution to the public finances of each of the municipalities concerned.
Access to financial services
Account management (basic services: savings, pension provision, payment transactions), cards (individual services), deposit management or safe-deposit boxes are services that are accessible to the entire population that has a connection to the bank's economic area. There are no discriminatory exclusion criteria. BCF is one of the few banks that do not charge account fees based on assets. The basic services are offered to all clients at fair prices.
Sustainable regional procurement
In order to minimize negative effects in the supply chain, BCF takes sustainability aspects into account when placing orders. Wherever possible, BCF uses suppliers within its own area of operations, thereby supporting small and medium-sized enterprises. It takes sustainable development aspects into consideration when purchasing products or entrusting a supplier with a mandate.
– BCF entrusts the majority of its mandates to suppliers operating in its economic area;
– BCF is committed to social, sporting and cultural activities;
– BCF supports companies, associations and events in a spirit of partnership;
– BCF encourages its employees to make a personal commitment to the good of the community;
– BCF encourages dialogue on the subject of sustainable development and thus contributes to a greater awareness of the population in this area;
– BCF is committed to making young people aware of the importance of responsible money management.